DEPRAG Cockpit
With all kinds of electronic equipment on the manufacturing floor becoming more and more connected to a central data collection and management system, many factories are implementing IoT as a means of keeping track of equipment performance. DEPRAG recognizes the importance of such a central equipment tracking system and has developed DEPRAG Cockpit for just such a purpose. In particular, DEPRAG Cockpit is the new digital service facilitating a simple introduction to the interconnected factory. Using the DEPRAG Cockpit, the user retains an overview of various screwdriving controllers, regardless of the manufacturer.
DEPRAG Cockpit has the following important features:
The software enables employees to monitor production data from various assembly lines. The data from a company's different factory locations, production lines, and connected devices are collected centrally by the DEPRAG Cockpit.
Software for screwdriving and assembly technology
Reliable documentation
Detailed capacity and usage statistics
Process monitoring and notifications
Analysis and recognition of trends from system messages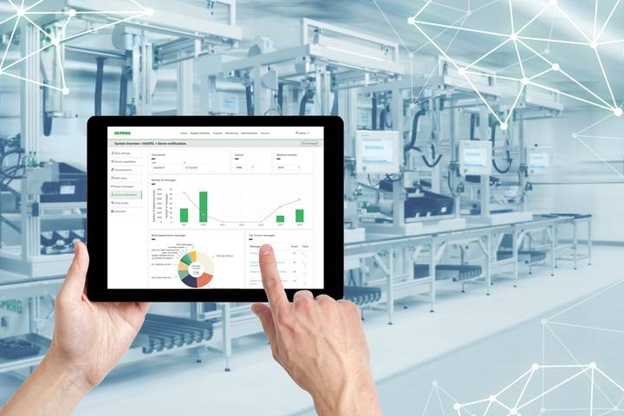 Digital Communication Platform
The software enables the supervision and analysis of screwdriving controllers and screwdriving results. Moreover, it provides analysis tools for continuous optimization of processing and the recognition of production trends. Saving reference curves and intelligent algorithms means that potentials are recognizable at an early stage. Thanks to comprehensive documentation and automatic notifications, tool operating times can be maximized.
Advantages
Continuous process optimization
Maximum reliability due to trend analysis and detection of anomalies
Process and device documentation consolidated in one place
Maximum cost savings due to recognition of potentials and early detection of potential problems
Intelligent software: 80% of data saving
Intuitive HMI – on any end-device
Integration of brand-independent products