With the handling of small, sensitive components in particular, the need to satisfy Technical Cleanliness is growing in importance. This is evidenced in the manufacturing of light electronic or hydraulic components, for example. In response to this rising trend, DEPRAG offers a portfolio of specifically designed solutions to help combat particulates in the assembly process. In addition to key pieces of feeding technology, this portfolio also includes an optional underfloor screwdriving function module (SFM).
The assembly of critical parts, components, and systems in conjunction with Technical Cleanliness is done in the so-called clean production environment. DEPRAG offers proven components that meet the requirements of Technical Cleanliness in automatic parts feeding and assembly. Particulates are minimized using friction and vacuum with the help of a range of methods and components.
Your Advantage:
Integrated concept for Technical Cleanliness!
The complete program of all required components from a single source.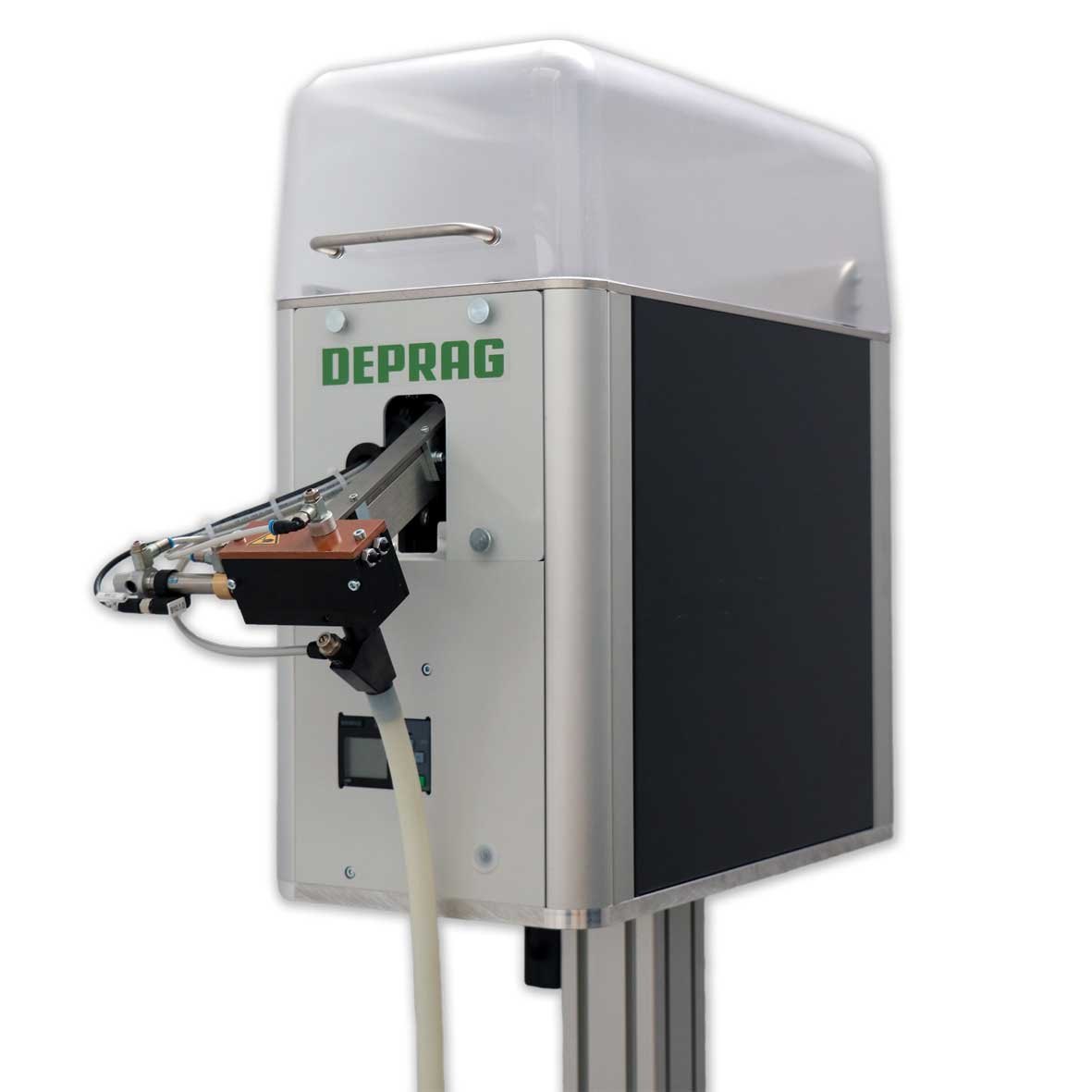 Feeding technology without vibration – DEPRAG sword feeder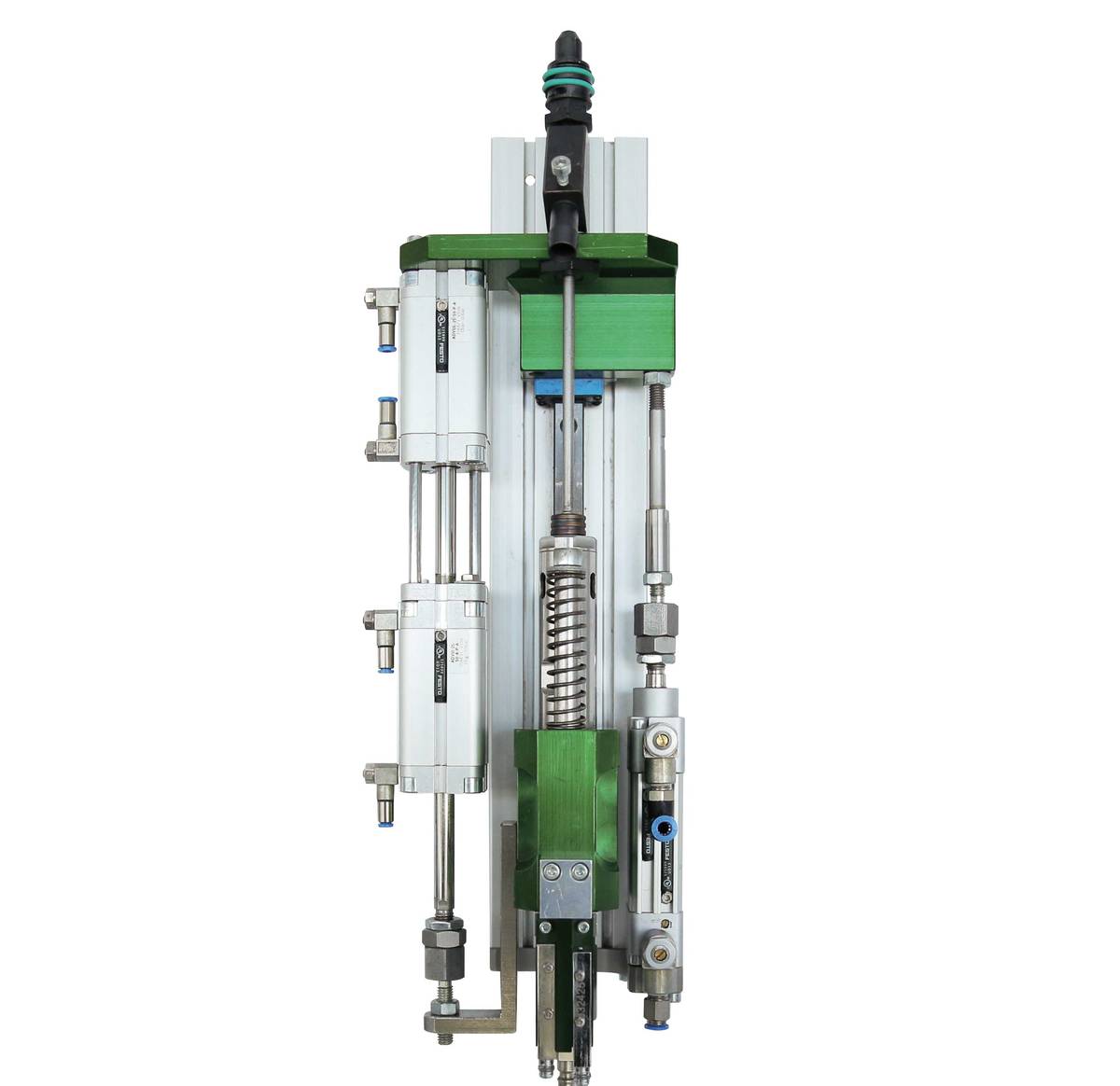 Use gravity to your advantage by utilizing Screwdriver Function Module (SFM) Underfloor design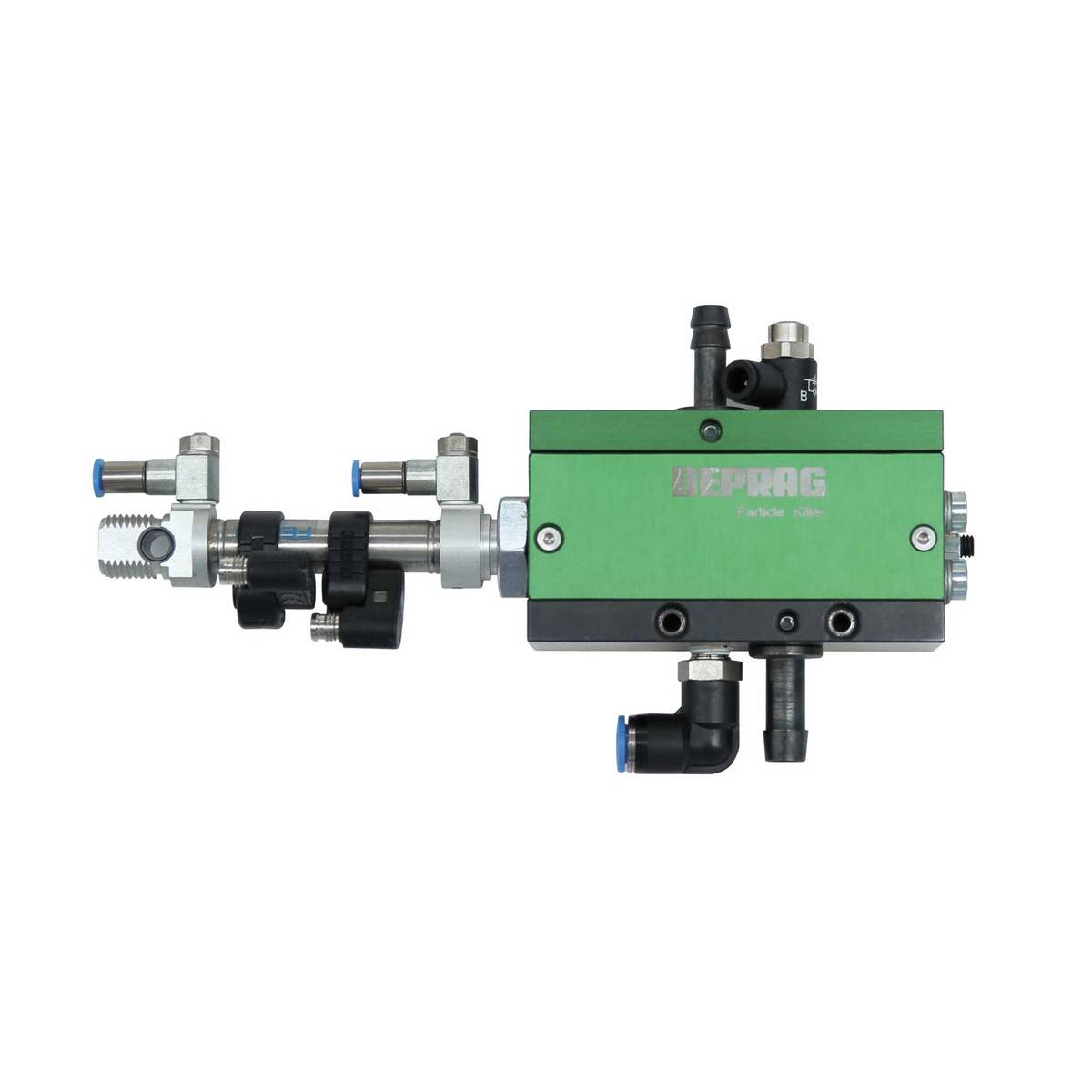 Friction removal – The DEPRAG Particle Killer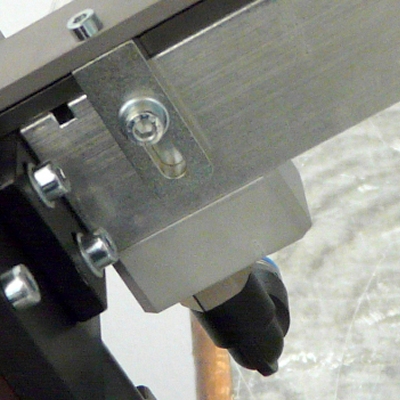 Vacuum Particulates – Vacuum fittings and dirt particle filters for all relevant devices
The Particle Killer for Technical Cleanliness
For the installation of critical parts, components, and systems for Technical Cleanliness produced in the so-called "Clean Manufacturing." DEPRAG offers a cost-effective, technically advanced solution that meets technical cleanliness requirements for automatic part feeding. Contaminants are collected and extracted in the process using a vacuum.
We are continuing development concepts to achieve the requirements of "Technical Cleanliness."
The complete program of all required individual components from one source.
Technical Process:
Particle extraction using vacuum
Additional devices/techniques:
Screwdriving with integrated vacuum connection
Oscillating rail or sword feeder
Control (LC or DSEC + DPU)m
Required Control Components:
Pneumatic Valve/Vacuum Generator
Connections:
Dimensions (LxWxH):
Inline Variant: 170 x 30 x 120 mm (without hoses)
Pick&Place Variant: 540 (due to 160 mm load stroke) x 50 x 125 mm (without hoses)
Function
The component is stopped at position one, and particulates on the auto fed part (e.g., screw) are extracted via a vacuum. The particulates are collected by an exchangeable filter element (which is visible through a viewing pane). In position two, the cleaned component is presented either to the auto assembly module tooling (Inline Variant) or to a pick position (Pick&Place Variant). Application of the following equipment can help to produce the optimal results:
Pre-cleaned assembly components (e.g., Arnold Cleancon® screws) - Fewer particulates due to an additional cleaning process
DEPRAG HSF Sword Feeder: Vibration-free part feeding and, therefore, less particle generation
DEPRAG Particle Killer: Debris in the auto-feed process is reduced selectively.
DEPRAG SFM-V vacuum screwdriving module: Debris created during the assembly process is extracted usin vacuum sources