DEPRAG Plus - Screwdriving System
The future of screwdriving technology
DEPRAG Plus -
ONE platform for DEPRAG handheld and spindle screwdrivers
The DEPRAG Plus screwdriving system is composed of the new sequence controller AST12 and an appropriate screwdriving tool; this can either be a handheld or a spindle screwdriver.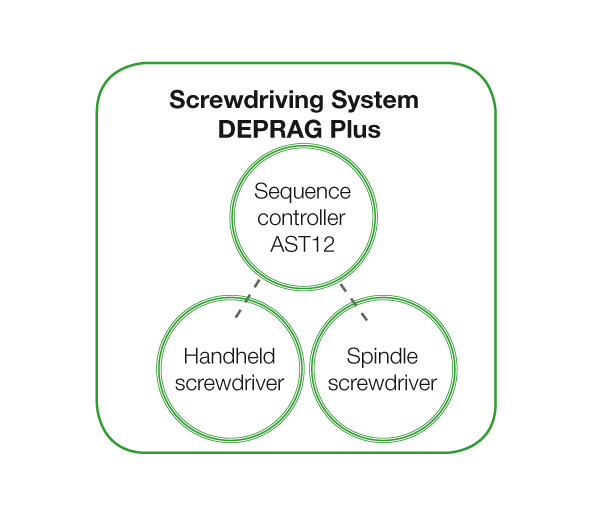 + CONNECTIVITY
Interfaces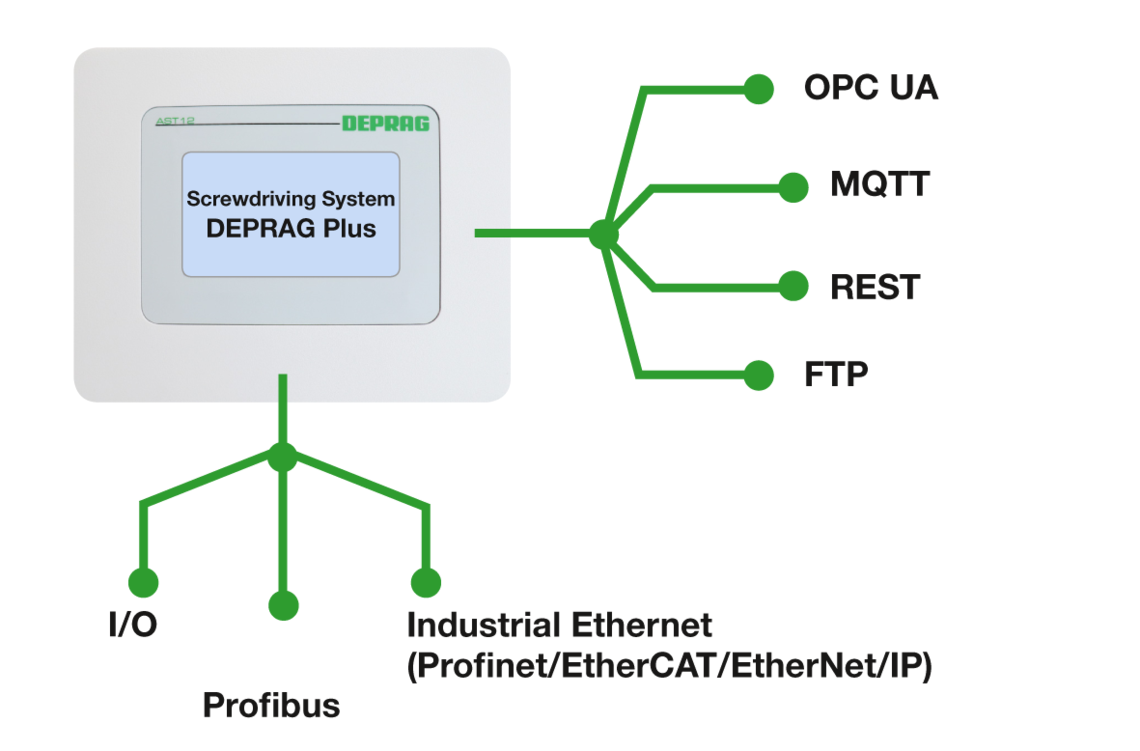 DEPRAG Cockpit
Maintain an overview of your screwdriving systems with the DEPRAG Cockpit. The software enables supervision and analysis of assembly tasks (condition monitoring) and provides analysis tools for continuous process optimization, recognition of trends, and predictive maintenance. The DEPRAG Cockpit can even be used to supervise and analyze screwdriving systems from other manufacturers.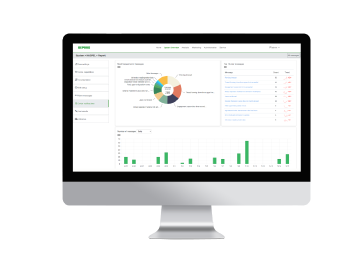 + USABILITY
AST Manager
As part of the screwdriving system DEPRAG Plus, you also receive a central control interface in responsive design in the AST Manager.
to create screwdriving programs
for general settings
to activate screwdriving procedures, Industry 4.0 and IE Fieldbus interfaces
web-based
Access the AST Manager by merely entering the IP Address into a web browser.
Organizer
Organize screwdriving programs > create program groups:
Simple structuring of screwdriving programs according to component version or product
Fast change of screwdriving programs for different product versions > saves assembly time
Easy retrieval of screwdriving programs relating to a specific product
Back-up function
Convenient back-up of system settings, screwdriving parameters, screwdriving results, and screwdriving curves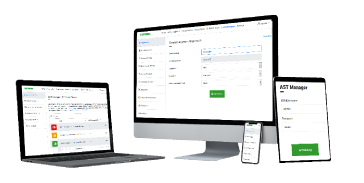 WLAN Client
Wireless connection between PC and screwdriving controller
Perfect for poorly accessible sequence controllers
External wireless parameterization of the AST12 sequence controller
Secure connection > https
+ FLEXIBILITY
ONE platform for DEPRAG handheld and spindle screwdrivers
Logic functions
Logically link various assembly sequences to guarantee optimal processing reliability, such as scanning, part lock, screw position monitoring, ...
DEPRAG Apps
Software solutions
- DEPRAG Cockpit
- DEPRAG Graph Viewer
- DEPRAG Data eXchange
- CSV Import
Industry 4.0 interfaces
OPC UA, MQTT, REST, FTP
Fieldbus interfaces
EtherNet/IP, EtherCAT, Profinet, Profibus
Screwdriving procedures
- Torque controlled
- Angle controlled
- Clamp Force Control (seating point detection)
- Friction procedure (friction dependent torque assembly)
Software updates
Update service and safety package
- one-time
- for one year.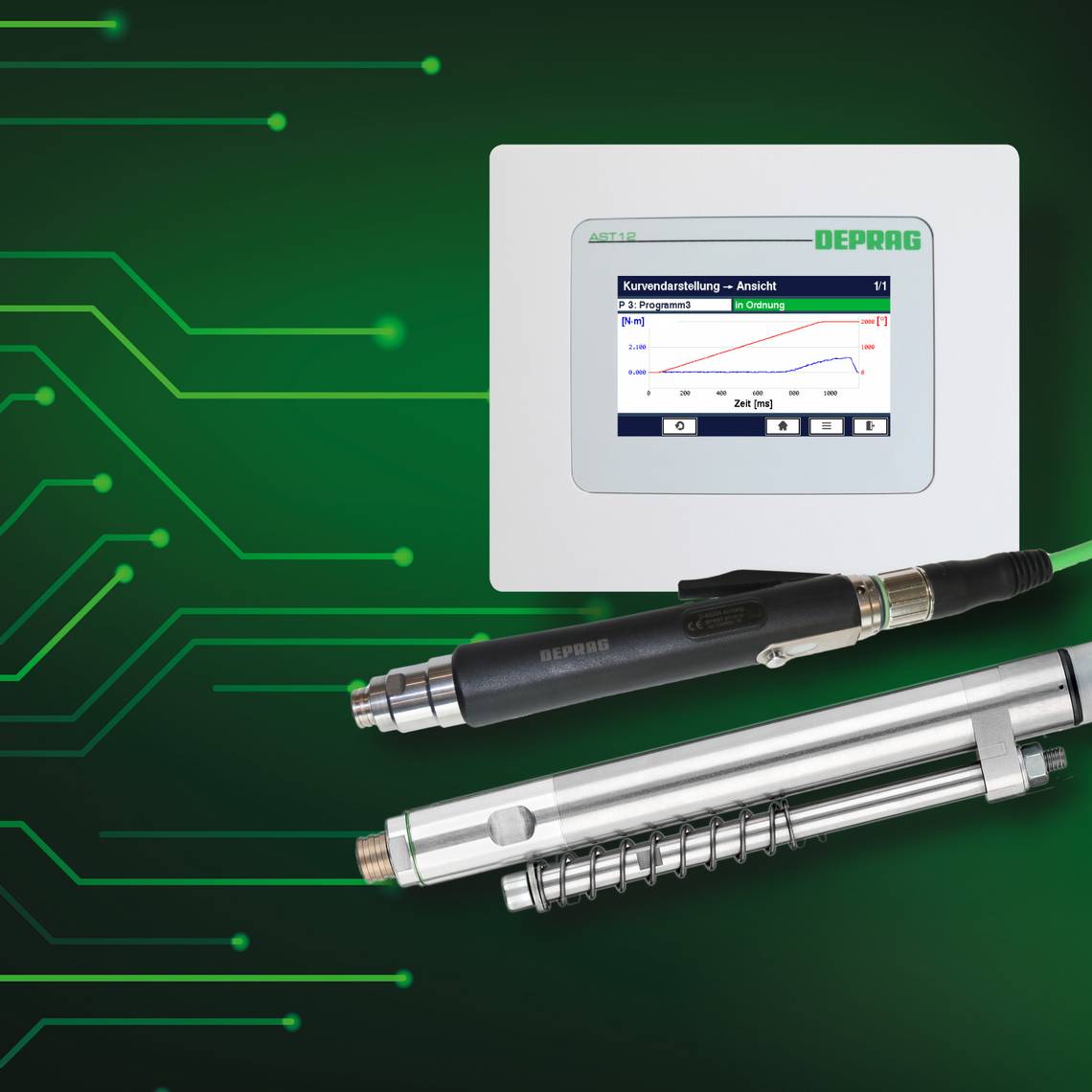 Screwdriving System DEPRAG Plus
Sequence Controller AST12
Handheld and spindle screwdrivers